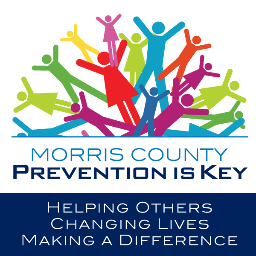 The staff and Board of Trustees of Morris County Prevention is Key (MCPIK) is pleased to announce that MCPIK is the proud recipient of a grant from the F.M. Kirby Foundation, Inc. in the amount of $20,000.  The grant is intended to support the overall operations of the agency in preventing and reducing the incidence of addiction across the lifespan in Morris County.
The F.M. Kirby Foundation, based in Morristown, NJ, each year recognizes a limited number of nonprofit organizations in health, educational, arts, youth programs, religious and other charitable organizations whose programs are reflective of important contemporary problems in our society. The Foundation favors programs encouraging people to solve their own problems without government aid.
Morris County Prevention is Key is a community focused non-profit organization providing prevention education programs, professional development training, advocacy, information and referral services that address multiple issues.  The county's most extensive resource center has significantly expanded its capacity and reach through the further development of the Center for Addiction Recovery, Education and Success (CARES) which now includes a statewide Certified Peer Recovery Specialist credential training, Telephone Recovery Support and the provision of Naloxone Rescue Trainings throughout the northern tier of the state through the Opioid Overdose Prevention grant.
MCPIK and CARES are located at 25 West Main Street, Rockaway, NJ 07866 and can always use a helping hand. If you are interested in volunteer opportunities to help make a difference in your community contact 973-625-1998; send an email to info@MCPIK.org or log onto their website www.mcpik.org or www.caresnj.org .